Get Ready to Tee it Up for Education!
Help us raise funds for:
Scholarships-Educator Grants-BCS Program Support
October 2, 2023
Black Mountain Golf Course
Captains Choice
Registration begins at 9:00 am and the Start Time is 10:00 am. Rain or Shine
WE ARE SOLD OUT...THANK YOU FOR YOUR SUPPORT OF OUR GOLF TOURNAMENT!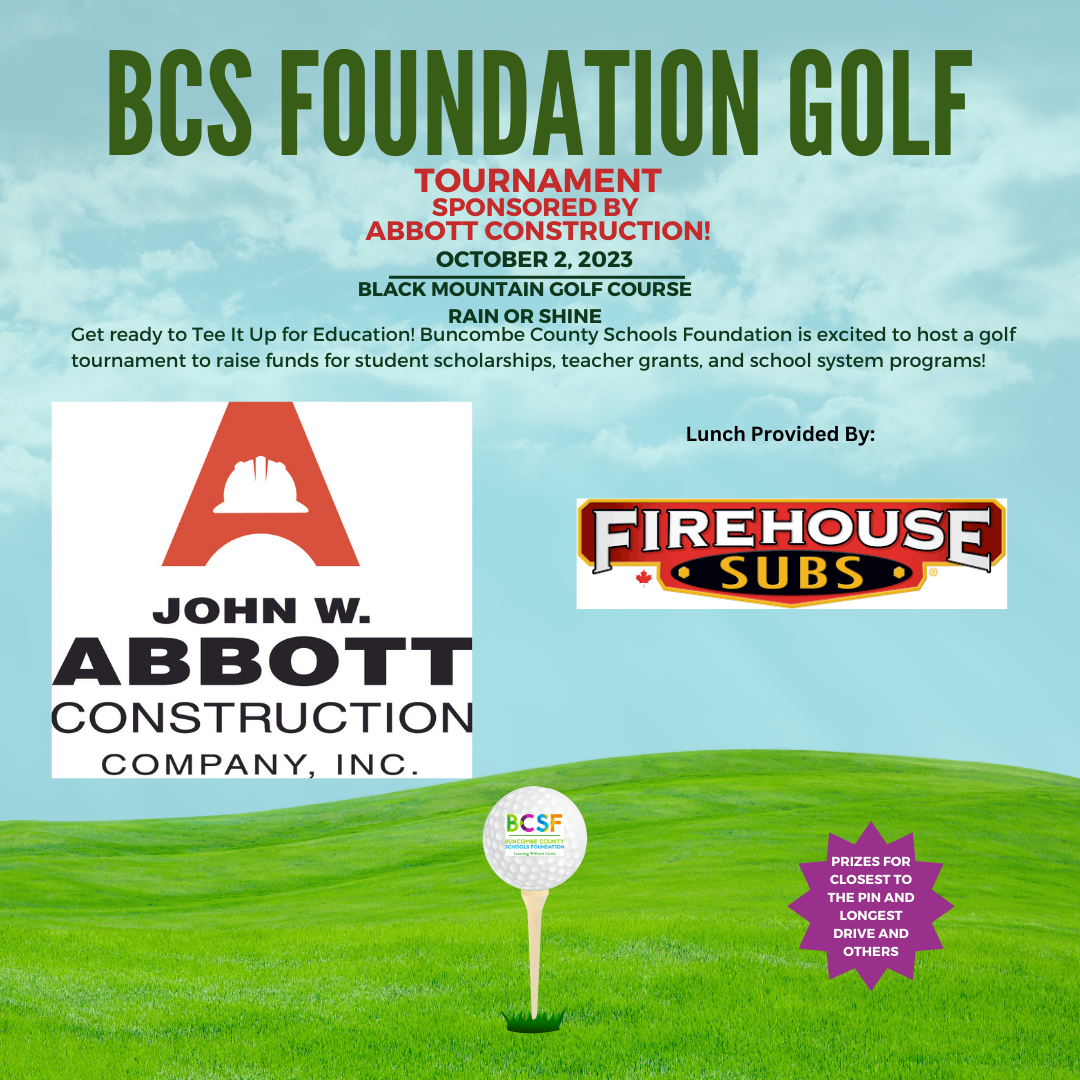 Once you complete your registration you will be invoiced and you may pay online or by check.