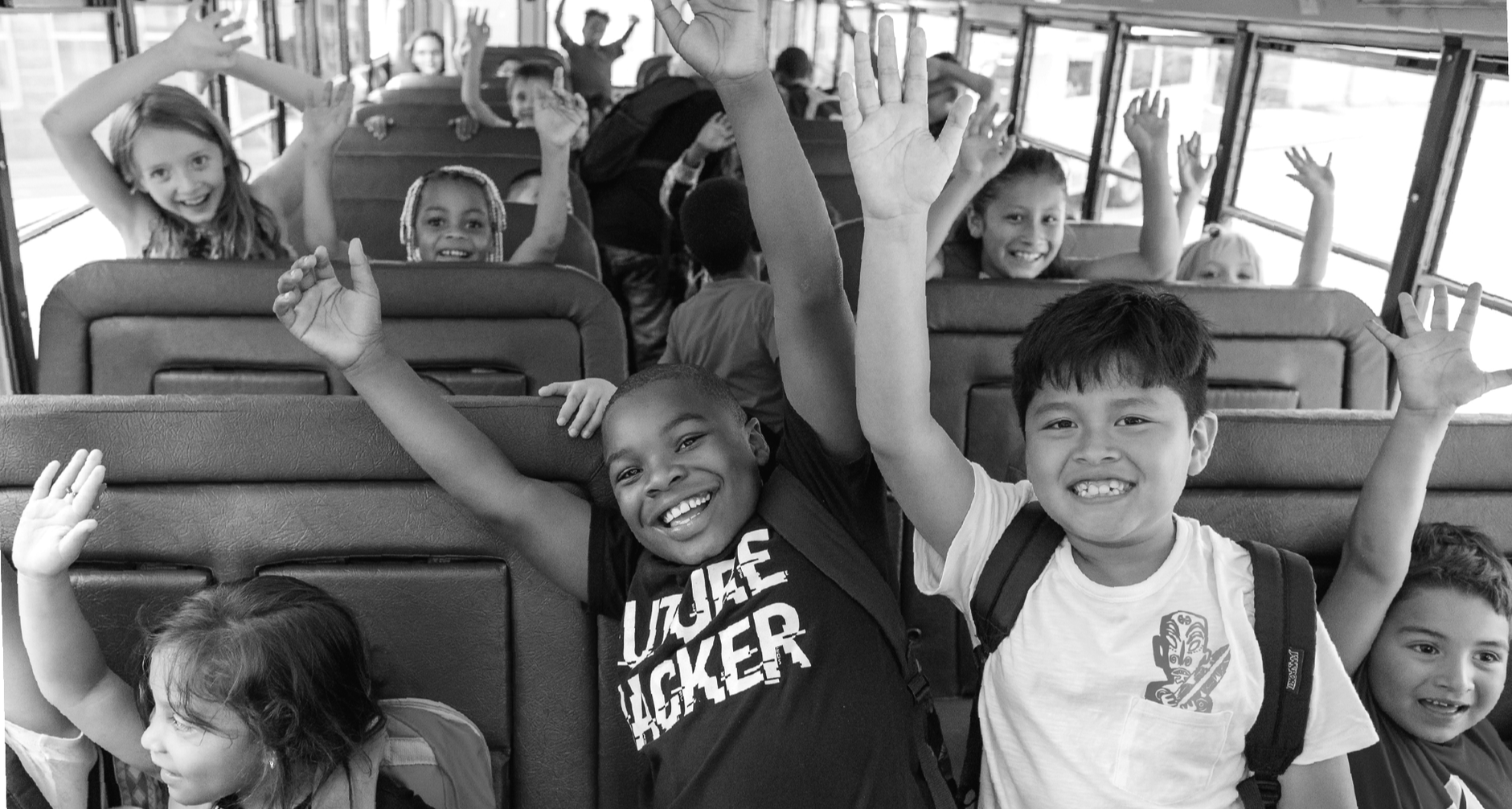 We Invite You To Join Us By Giving The Gift That Will Last A Lifetime - Education!
To support students at every stage of their journey, to assist world-class educators, to ensure a dynamic and innovative school system, the Buncombe County School System counts on your support to raise funds that will expand and extend these opportunities.
All members of our community who have joined in support of the Foundation and its programs are heroes in our eyes. You have helped guide a new generation of scholars, entrepreneurs, workers and community members toward greater and last success. But our work as only begun. We need your help to provide security, resources, and educational opportunities to more students than ever. Your support and belief in the promise of each child is what makes our community so extraordinary.
"Every child has been influenced by a teacher and a teacher exists within a school so when you put funds into a school, a child a student, so it goes into the future. That's why we do what we do every day. The extra resources lead us to that tomorrow. There should be no "but" that gets in the way of accomplishing what teachers and students need."
Doris Sellers  
   Principal, North Windy Ridge
By check, online donations, stock donations, etc.
Gifts may be for grants, scholarships, Foundation programs, memorials, celebrations, or may be unrestricted. Any amount is appreciated.
If you are thinking about an Endowment-
Endowments begin at $25,000.
Endowed Funds:
Endowed funds can be for specific schools, programs or scholarships. Endowed Funds have an established agreement on funds are to be managed. Endowed Funds are a great way to give back to the school system.
If you are thinking about giving Stocks or the proceeds from sales of Stock-
Stocks and Stock Sales:
Stock gifts provide funds to the Foundation, especially before the end of the year! Funds may go to a specific program or school or support the Foundation's overall needs. Stock sales are arranged through our Investment Manager, Chad Hardy.
BCSF Mailing Address for Checks
BCS Foundation
175 Bingham Road
Asheville, NC 28806
ONLINE PAYMENTS:
Online payments are processed through Authorize.net 'Simple Checkout'. Please note that at this time, all transactions are final and non-refundable. Cardholders are encouraged to retain a copy of the transaction receipt.

BCS Foundation Scholarship Fund
Please insert the scholarship name in the description box, after you input the amount and security code, and, if applicable, indicate in Memory of/in Honor of:
Give to a Buncombe County School or Curriculum Department
Please insert the School Name or Curriculum Department in the description box after you input the amount and security code, then, if applicable, specify the purpose:
Donate to the Buncombe County Schools Foundation:
Any donation amount is appreciated. You may designate the purpose of your gift in the description box once you input the amount and security code. BCSF works to promote success in BCS!